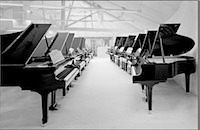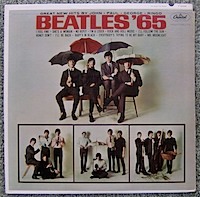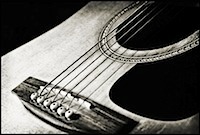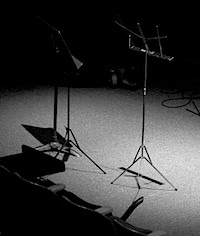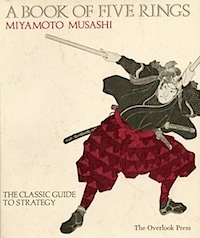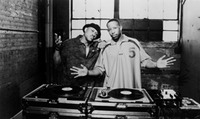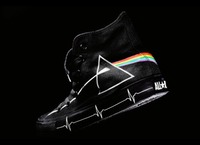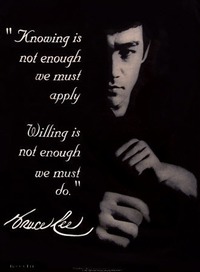 It shouldn't come as a surprise to find DJ Sir Edgar conquering the masses on the wheels of steel today when you stop, take a quick stroll back through time, and see how his past experiences have made him the musical warrior he is today. 
Born and raised in the midwest, amongst the acres and acres of flatland and farmland which at that time represented most of Indiana, the young lad at a very early age was surrounded by family members who had a true passion for the musical arts. 
A father who enjoyed strumming on his Fender guitar as he played in a band, a mother who had quite an extensive record collection, an uncle who was a percussionist, one a very good pianist, and for those who did not play an instrument, everyone seemed to know how to sing.  Although this young lad was not able to play an instrument yet, he paid very close attention. 
As with most exceptional deejays found today, you'll find music theory to be a cornerstone from which foundations are built.  At age 12 he began playing the Tenor Saxophone.  His younger brother at age 8 began studying the piano during that same time.  It was in the years following where the young Edgar learned about jazz, classical, and modern music theory.  He understood the technicalities involved, but the feeling & passion were not yet discovered.  
In the 80's, the young Edgar's father was also a professional deejay.  He remembers how his dad would meticulously prepare for his upcoming sets in their cramped 2-car garage.  He fondly remembers going to the record store with him browsing through the 45's looking for that next hot single.  Edgar still has many of those old 45's in his personal collection today.  
During this time, his family often trekked to visit close relatives in Chicago.  It was on these many journeys, that the growing Edgar found himself paying closer attention to the disc jockeys that were playing on the airwaves of the windy city.  The music being played was nothing like he had been hearing in his hometown.  It was this type of music, what is known as house music & freestyle, that would forge a deeper meaning in the young man's life but it would reveal itself at a later time.  It was also this arrangement of this particular music by such talented deejays such as Farley "Jackmaster" Funk, Ralphi Rosario, Julian "Jumpin" Perez, Steve "Silk" Hurley, Bad Boy Bill, and other original B96 / WBMX / WGCI deejays that initially struck him. 

Then during a Thanksgiving vacation holiday, he found himself in Los Angeles to visit a very close cousin who at one time was one of many relatives he would visit while in Chicago.  Growing up, the 2 were essentially twin brothers.  It also turned out that this particular relative had begun his dj journey back in Chicago prior to moving to Los Angeles and by this time had become quite proficient in his turntable wizardry.  It was that Thanksgiving evening that Edgar would become literally star-struck at the musical manifesto that was the art of the dj. 
He remembers seeing the makeshift wooden coffin, the 2 silver Technics turntables, and the 19" Numark mixer with the curved LED VU meters as if it were yesterday.  Not only did Edgar witness for the first time what "mixing" was about, but most importantly he witnessed the art of "scratching."  From that night forward, it was written.  That was almost 22 years ago and Edgar still has the very same mix-tape that his cousin had made "live" that very night.  It was that mix-tape, ironically made in Los Angeles, that he became versed in the Chicago "jack" and "hip-house" sounds.
From there, armed with 1 turntable, a double cassette deck, and a radio shack mixer, Edgar's personal dj journey began.  He began dj'ing his own high school dances and any other event he was given an opportunity to do so.  While many of his friends concentrated on sports, he practiced hours upon hours on the wheels of steel mimicking all of the great hip-hop deejays of that time such as Pete Rock, DJ Premier, and DJ Jazzy Jeff.  Here he forged his roots as a hip-hop dj.   
In addition, at that time Edgar and several of his family members were also avid battle break dancers.  From battling in a troop to battle dancing one-on-one, that life experience revealed how the right song, played at the right time, could make or break a dance battle.  It was this other side to music that captured his soul; the ability to let your body flow to the rhythm of the music as one dance move led to another.  It was also through dance where Edgar soon realized how the basic concepts such as crescendo and decrescendo found in classical music were being used in dj sets to send the soul on a musical journey.
In the years following, Edgar continued to polish his turntable skills, approach, and set arrangement.  During his days at Purdue, he befriended several other deejay warriors and that comradery continues today.  Like a community of martial artists, he learned from others who were more experienced.  Like a Jeet Kune Do practitioner, he used what worked for him and as any good warrior would do, applied knowledge and made adjustments when necessary.  
He moved to Chicago after finishing college and soon fell back in love with the house music sound.  By this time, he not only had performed at every major party in his college town but had already taught himself the piano as well as the acoustic guitar.  He made it a mission to frequent all the best Chicago house clubs such as Shelter, Red Dog, and Crobar. In some instances he ventured out 5-6 nights a week.  It was during this time he began forging his roots as a house music dj by following performers such as Cajmere, DJ Physcobitch, Paul Johnson, Lego, Derrick Carter, DJ Sneak, & Mark Grant giving him a source of inspiration.
In 1999, the seasoned warrior now found himself many miles away from Chicago and under the new lights of San Francisco.  Since that time, he has continued to further test his skills against the dance floor battlefield and musically conquering more souls regardless of age, race, or cultural way of life.  He has become armed with what is essentially a lifetime of musical experiences and sensations all of which can be tapped into in a moment's notice as he twists and turns the knobs on his 909 mixer, manipulating the wax and crossfader with ease.  This is what he was trained to do.  This is what he continues to do and like a samurai master, the skilled swordsman that they are, the finishing blow will come when the time is right.
Many have felt the power of his focused, detailed, combination strikes.  Like a trained spartan warrior who lures you in with a feint only to whipsaw you with the blunt end of his sword, Sir Edgar will do to you with the next 8 musical bars.  Setting the stage.  Leading you.  Pacing you.  
Then at one distinct moment, you realize it.  Actually your soul feels it.  It moans to you. 
He has you.  He has you exactly right where he wants you.