OLDER, Standard LEVEL 1 Setup...
Professional Grade Turntable, Mixer, and Wireless Handheld Mic with DSP/Anti-Feedback
2 speaker 2000 watt or 3 speaker 3000 watt RMS QSC speaker system
Custom Programmable LED Lighted DJ Flight Cases with color change to the beat of the music
Dancefloor Color-Wash with color change to the beat of the music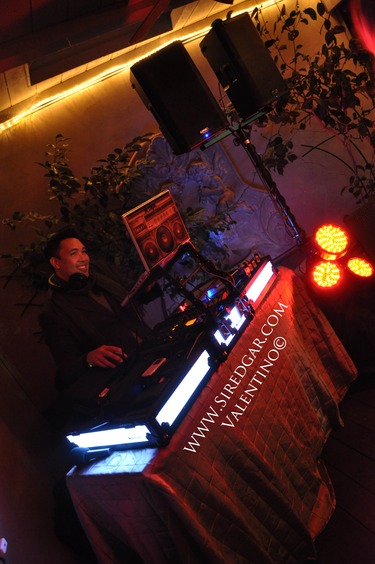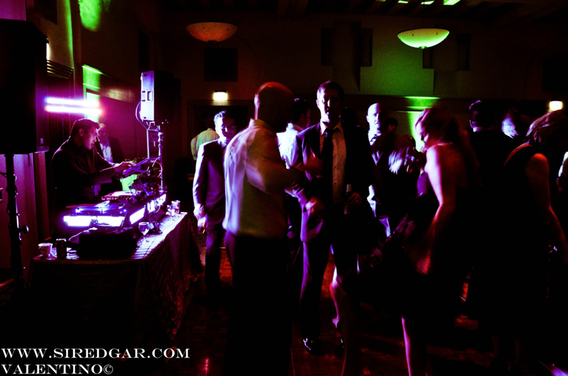 UPDATED offering for 2019 and beyond...
UPGRADED, CORE DJ + AUDIO Setup  - Professional Grade RANE 1 system + Furman Voltage Regulator + Dual Mic System.  Single SHURE QLXD Digital Wireless Handheld Mic for client toasts/speeches with DSP/Anti-Feedback + SHURE SM58 (wired) for announcements made from the DJ booth
*** NOTE:  The CORE setups shown below are representative of Sir Edgar's personal setups (turntables also maybe used).  CORE setups may differ teammate-to-teammate. ***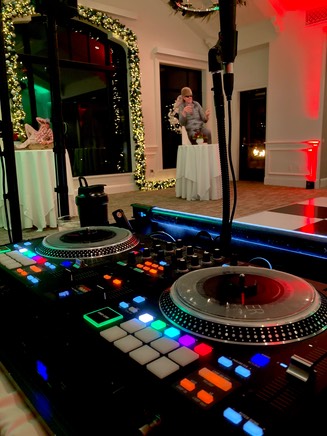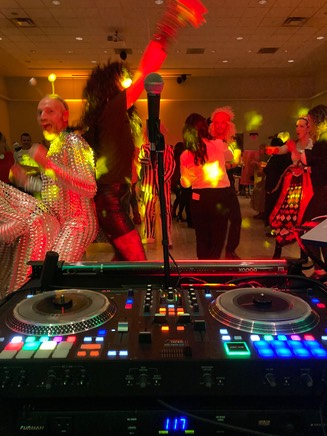 * Also includes a 10 speaker 2400 watt DB Technologies ES1203 Column Array sound system (made in Italy).  Consists of 2 column array wooden enclosures for "warm" sound + ultra wide coverage (each containing 4x4" mid-woofers) that are each mounted on speaker stands for a very clean look.  The subwoofer, consisting of "dual loaded" 12s into a single 3rd wooden enclosure, remains on the ground for the most optimum performance & superior low-frequency sound.
* Furthermore for the dancing area, Sir Edgar does not use a traditional speaker stand with a tripod leg design.  These types of speaker stands can present a tripping hazard for guests especially if he is setup right next to the dance floor.  Instead, Sir Edgar uses a straight pole secured directly to a flat base plate and/or secured to the large subwoofer to minimize any potential guest accidents with the equipment.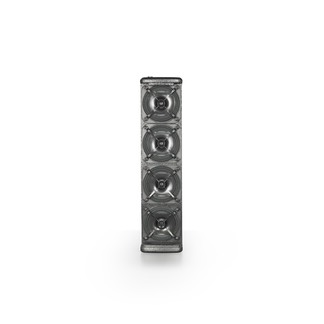 * Subwoofer cab has further been modified + upgraded with tour-grade 2x12" RCF Transducers with robust 4" voicecoils for higher power output handling at longer durations (made in Italy)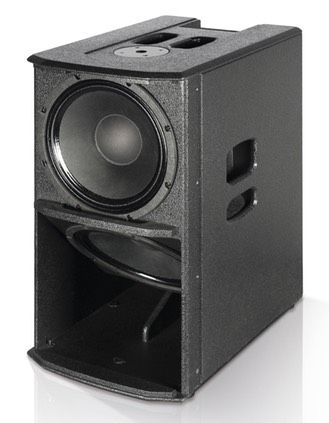 * Plus 1 QSC K10 1000 watt speaker for DJ monitoring or emergency backup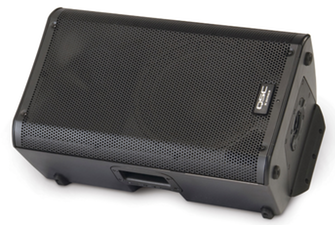 Custom DMX programmed LED Lighted DJ Flight Case with color change to the beat of the music
Custom DMX programmed Chauvet COLORBand PIXM LED Bar for the Dancefloor.  This tour-grade fixture provides a wide coverage Color-Wash + DYNAMIC moving head & movement to the beat of the music.
OPTION to add Custom DMX programmed Chauvet FX HEX for Ceiling / Dancefloor Color-Wash.
Equipment Summary:  High Quality Sound + Lighting with a modern, minimalist appearance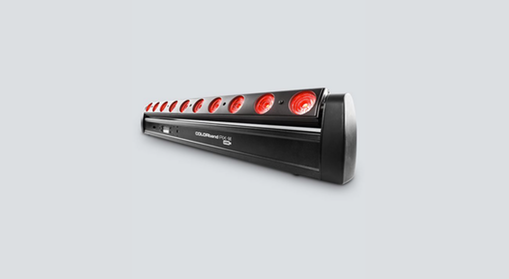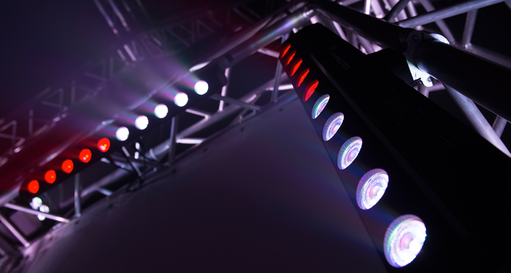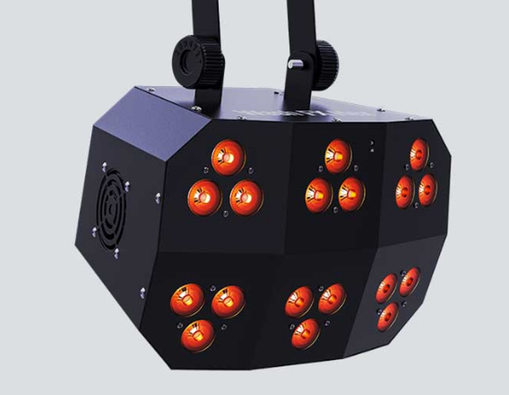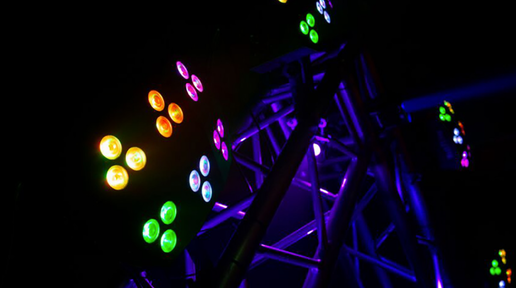 Other add-ons may include:
* Up-Lighting (single static color) available for additional cost…
* Dual Mic PA setup for a separate area wedding ceremony…
* Satellite battery powered wide coverage speaker for the cocktail hour area…
* Dual Mic PA setup for a separate dinner area setup...
* This is a popular setup where lighting upgrades aren't a priority but having clear, quality sound is.  Ideal for those who want to notch things up for dancing and also have a simple, yet effective 2-tiered lighting effects for the dance floor.  The Chauvet COLORBand PIXM LED bar provides a wide color-wash on the dancefloor and our custom lighted case adds the 2nd layer of visual dynamics.   
As an added plus that many other competing DJ's cannot offer at this level, we also include a Lighting Engineer / Tech.  As a result, all of our dancefloor lighting will have custom lighting DMX programs implemented that we have personally designed.  This is far better than DJ's who use generic factory settings for their lighting.  Even for our "base" setups, we want to make sure you have a custom tailored event & experience.
For the pictures shown below, all events did have the Up-Lighting / Wall Color-Wash upgrade package as well.  With the Up-Lighting (single static color) added on, the pictures really show you how "clean" and "tight-knit" everything comes together. 
Regarding overall appearance, we prefer a more sleek + refined look yet still using the highest quality equipment available for mobile deejaying.  We stray away from "cheap" and "gimmicky" lighting fixtures that many DJs will get on Amazon.  Many of those same DJs are still using big, bulky speakers (dated tech) mounted on stands which could be a liability concern should it accidentally get hit and fall on a guest.
Finally, Sir Edgar DOES NOT use a FACADE for events he is personally servicing.  These are wall like barriers that less experienced / less confident DJs will typically use to hide behind.  As he is a PRO level DJ, he prefers performing out in the open.  In becoming a great DJ, it is essential to connect with the crowd on the dancefloor.  Most importantly, he likes showing guests that he actually knows how to DJ.  His guests also enjoy seeing the live performance and watching a Master at his Craft!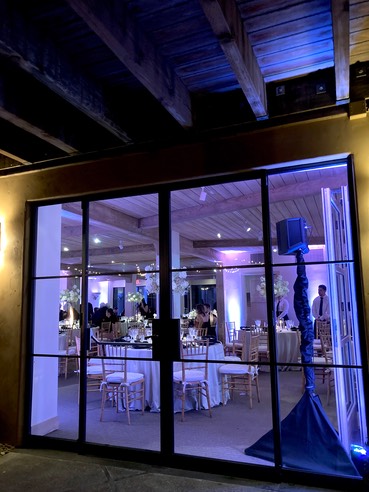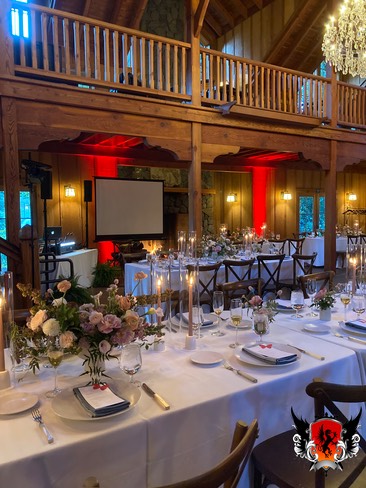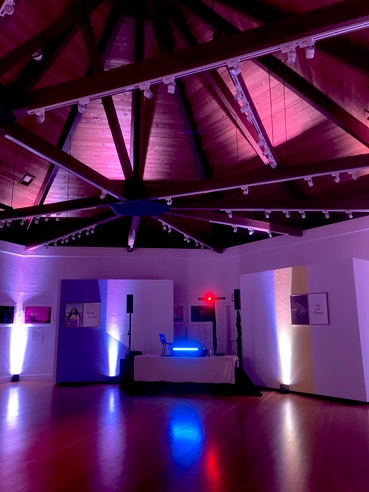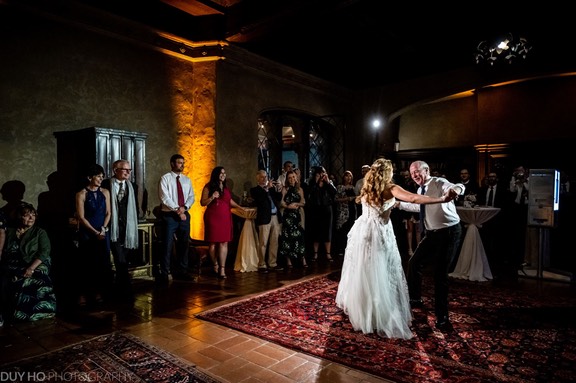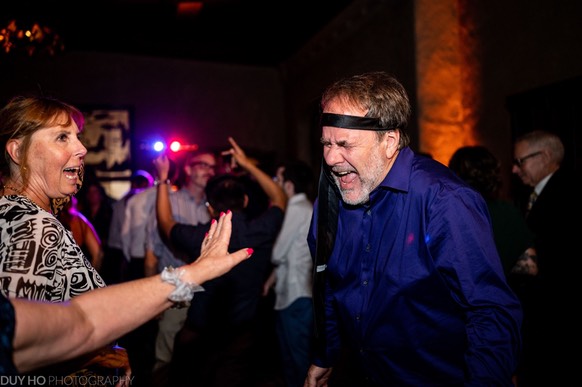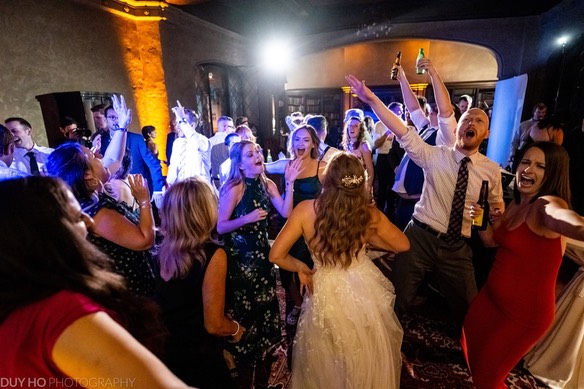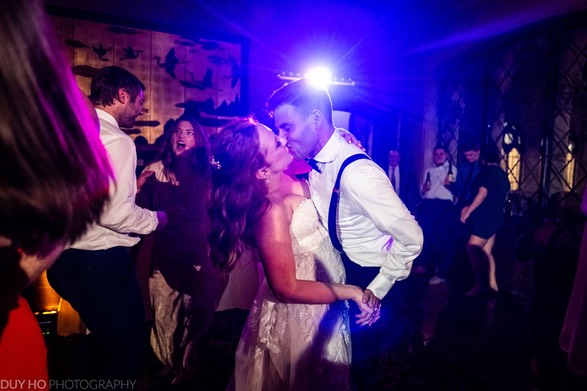 -------------------------------------------------------------------------------------------------------
LEVEL 2
Same CORE Setup as LEVEL 1 while adding an additional high-end "Warlock" lighting effect for the dance floor at a modest price.  In addition, most clients at this level will add an Up-Lighting package as well…
* Clients who opt for a LEVEL 2 package will typically add our "Warlock" lighting upgrade and one of our Up-Lighting packages.  The Warlock is a centerpiece lighting effect that will project different GOBO patterns across the floor, walls, and ceiling to help add another dynamic to the evening by further energizing the dance floor.  The effect that the majority of our clients ask for is the "dancing with the stars" program sequence.  This fixture is a single unit lighting upgrade and is available for an additional $275 (although we often offer a discount promo for this upgrade).  This also includes a Lighting Engineer / Tech to not only setup but also utilize custom DMX programming.
The Warlock is a high-end lighting effect.  If used with a haze machine, the end result is even more brilliant & riveting.  Most venues do not allow a haze machine or fog machine inside.  However if your dancing is taking place outdoors and you are upgrading to the Warlock fixture, we would most definitely recommend a haze machine.  A haze machine is better as it uses water-based fluid vs a fog machine where the fog juice is oil-based.
Pics and videos shown below are of the "Warlock" lighting upgrade...
* SECONDARY OPTION:  
If you prefer the look of a more "classic" lighting design setup, we do offer the timeless 16" Mirror Ball Lighting Package as well.  Sometimes you just can't beat the look + feel of the classic Mirror Ball out on the dance floor especially if you want a lot of Disco & Funk!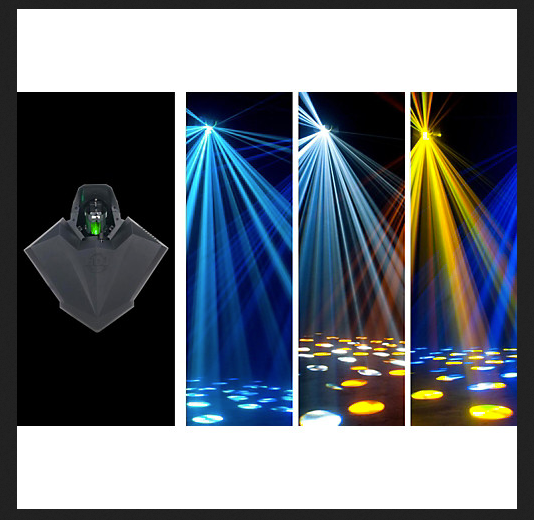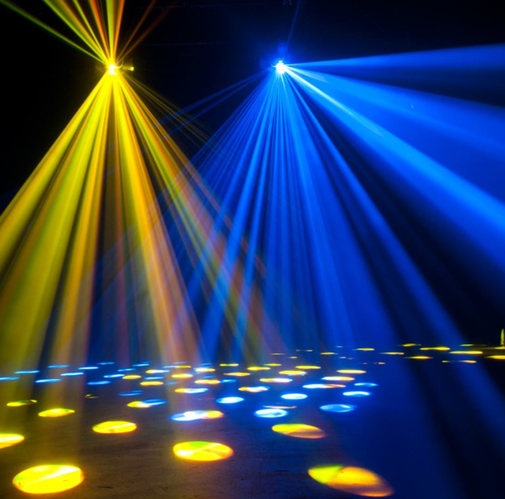 Natasha + Matt  |  Farmstead @ St. Helena  |  DJ Sir Edgar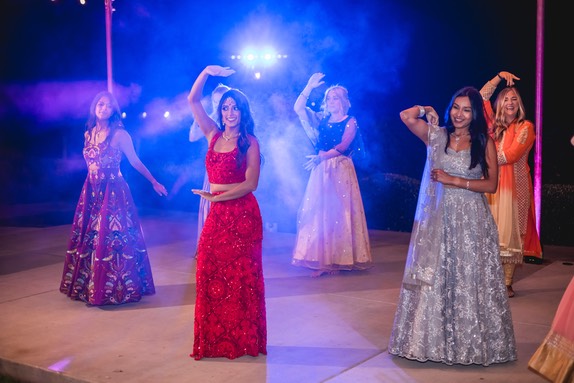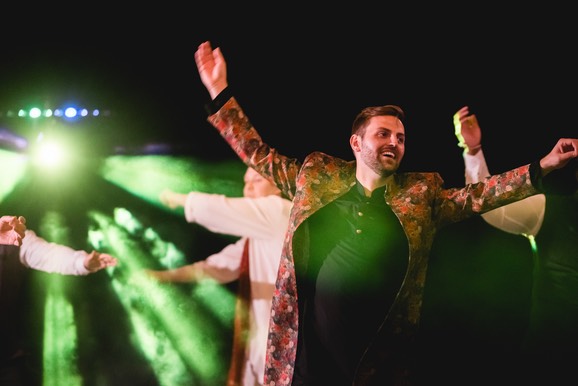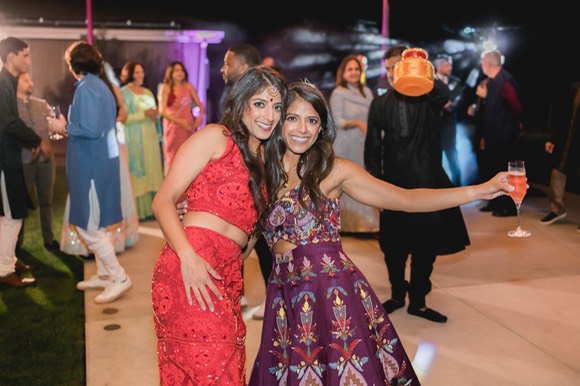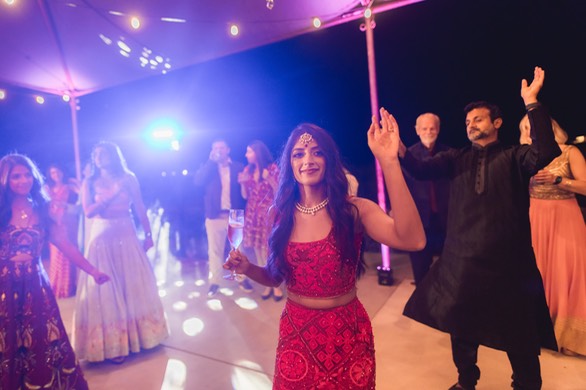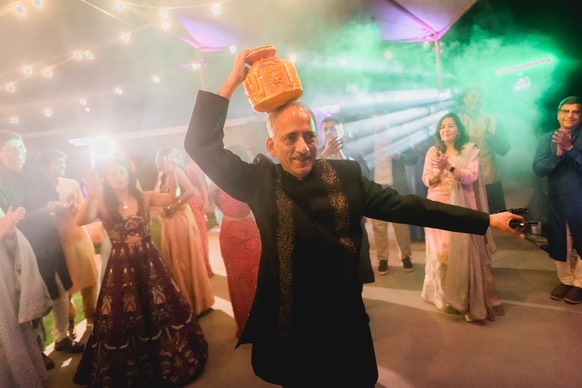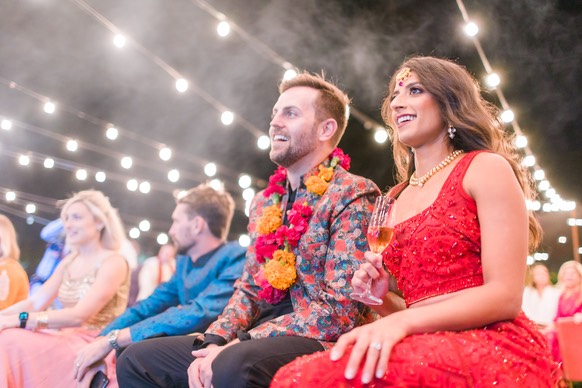 John + Amanda  |  Tre Posti @ St. Helena  |  DJ Sir Edgar
Shane + Ivana  |  The Fairmont SF  |  DJ Sir Edgar
-------------------------------------------------------------------------------------------------------
LEVEL 3
Same CORE Setup as LEVEL 1 while adding a pair of top-shelf, high lighting output Chauvet 140SR's.  This is for the client that is looking to go for a Red Carpet / Grammy Awards vibe or wants that high-end "Vegas" lounge feel during dinner + the high-end club vibe for the dancing.  In addition, most clients at this level will add an Up-Lighting package as well…
* The 140SR's are "club-grade" fixtures - definitely not an entry nor mid-grade lighting fixture.  However, don't let the term "club-grade" fool you.  They are equally representative for dinner lighting ambiance or an ultra-lounge dinner setting.
These are fixtures that cost ~$1800 dollars each (after tax).  As a result, many competing DJs / DJ Companies either cannot afford these quality fixtures OR they lack the technical skills to operate, program, utilize the fixtures properly.  As a result, they will typically get a "watered" down / entry-level moving head and use the generic factory settings instead.  Although what others offer may look similar (moving heads in most cases have the same housing shape), their performance and light output is severely lacking.
If you are looking to make a statement with your event, this is the lighting package upgrade that will make it happen.  This is a dual fixture rental package and includes a Lighting Engineer / Tech to not only setup but also utilize custom DMX programming to bring the best out of the fixtures.
https://www.chauvetdj.com/products/intimidator-beam-140sr/
 For more details and/or inquiries, please reach out via our "Contact" page.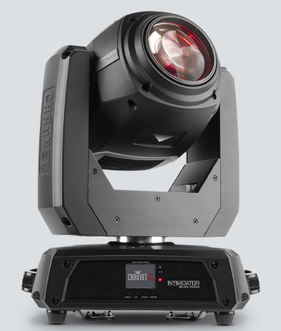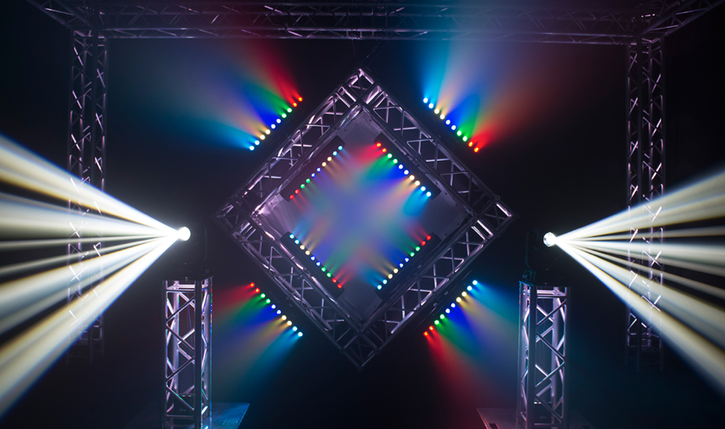 The Estate Yountville  |  Social Hall  |  DJ Sir Edgar
The following setup consisted of our LEVEL 1 CORE Setup with the addition of 16 Up-Lights and a pair of the Chauvet 140SR's making this a LEVEL 3 package...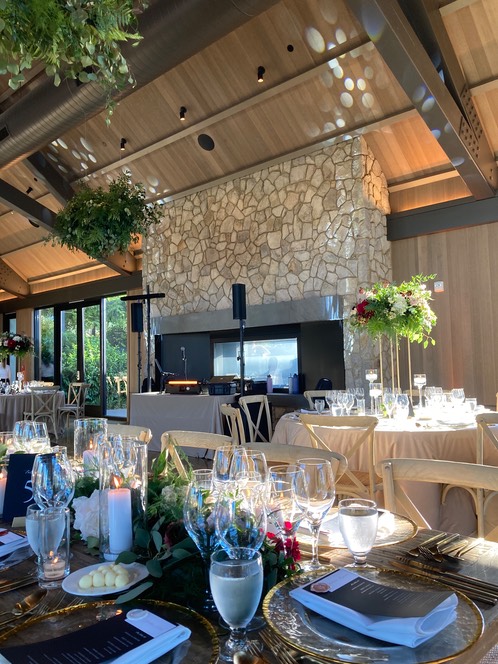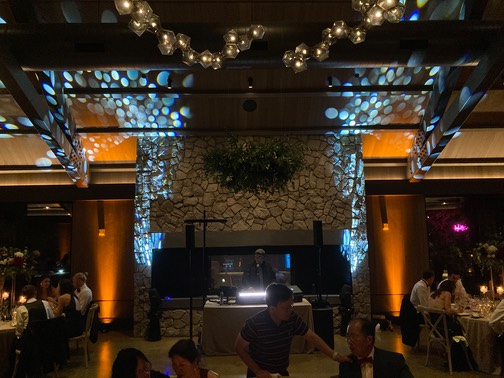 -------------------------------------------------------------------------------------------------------
LEVEL 4a
Same CORE Setup as a LEVEL 1
…..plus…..
* LIGHTING DESIGN UPGRADES:  Up-Lighting (single static color) + Custom Patterned Projections via multiple GOBO Projectors
* Still great sound but more emphasis on venue looks/ambiance.  Lighting Design upgrades for this particular event did not come cheap but the client wanted to completely change the look & feel of the room…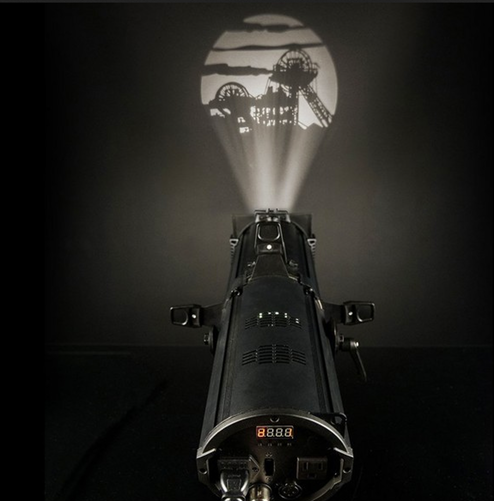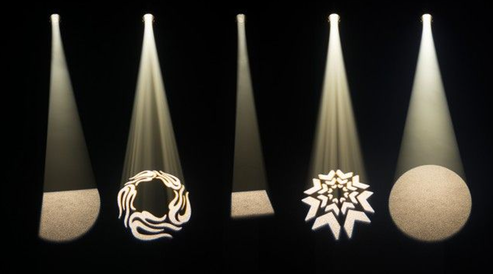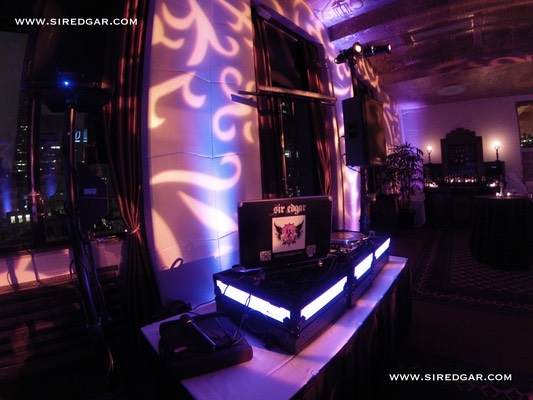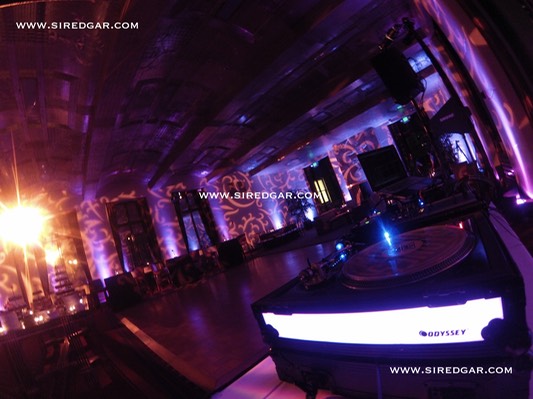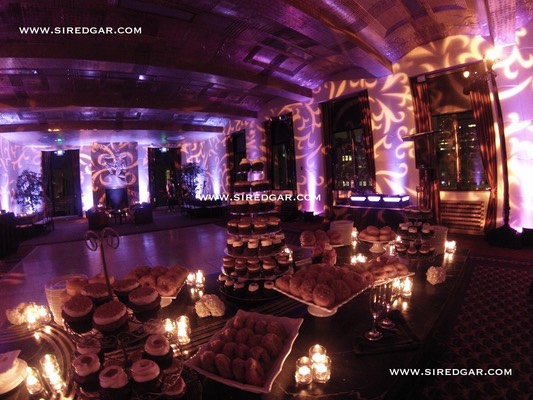 -------------------------------------------------------------------------------------------------------
LEVEL 4b
Same CORE Setup as a LEVEL 1
…..plus…..
* ADDITIONAL SOUND REINFORCEMENT - clients who choose this setup usually have larger groups (180+ guests) and want an amazing sounding experience especially for their dancing.  In addition, most clients at this level will add an Up-Lighting package as well…
* Due to the larger number of guests, additional sound reinforcement is greatly needed.  Since you will be dealing with a much larger area for seated guests during dinner, this means going with a speaker setup with even wider/further coverage.  Although our base CORE DJ system has ultra wide coverage due to it's column array design, this may entail an additional small satellite speaker rental setup if dinner/dancing is held in the exact same room.  If the dinner is being held in a separate location away from the dancing, then we offer a specific wide coverage PA system for this separate area. 
For the dancing area where clients want a little more "oomph" or bass for the dancing, we can offer an extra powered subwoofer in a 15" or 18" configuration.  We only use tour grade RCF powered subwoofers (made in Italy).
RCF SUB-905AS-MK2  |  15" Powered Subwoofer (made in Italy)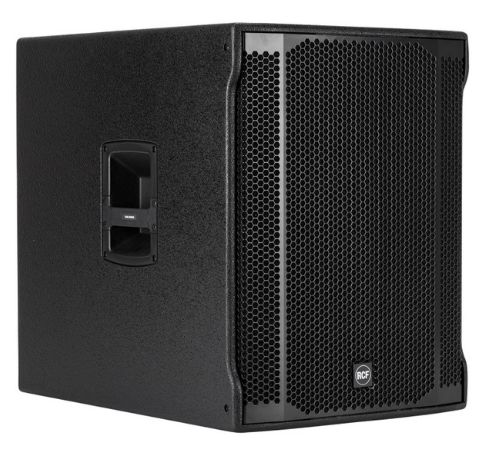 RCF SUB 8003-ASII  |  18" Powered Subwoofer (made in Italy)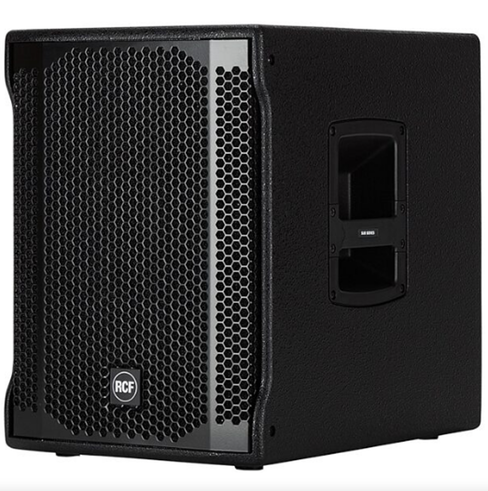 The other option is that we can double (x2) the amazing DB Technologies ES1203 sounds system already offered in our LEVEL 1 package.  An example of this is shown below.  In this configuration, the ultra wide colum array tops can be stacked together for even farther coverage and higher SPL output.  The setup shown below consists of 20 speakers total.  The sound is extremely clean & the bass is quick hitting which is what you want if the DJ is positioned right next to the dance floor.  This system could easily handle 300 guests.  Double the power, double the fun!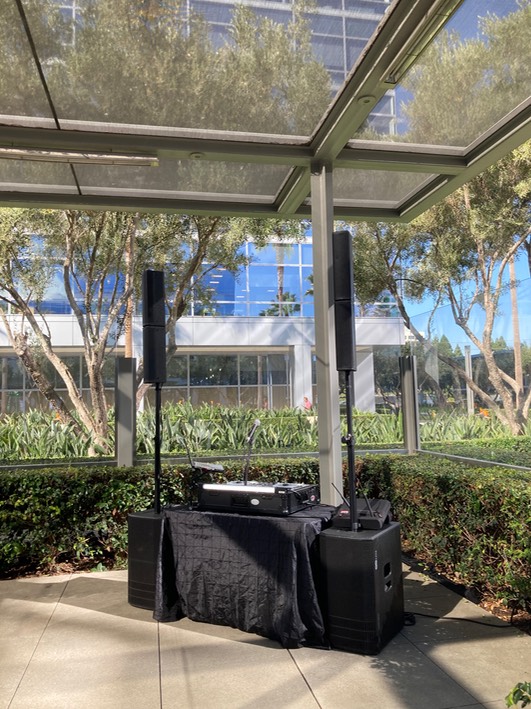 -------------------------------------------------------------------------------------------------------
PREMIUM Grade aka "TOP SHELF"…
No expense spared.  Daddy Warbucks is swiping the CC or the young Bitcoin millionaire is sending BTC to our wallet.  Essentially top-grade tour-grade everything but in higher quantities to account for the larger group playing for and/or the type of event such as Red Carpet, Awards Banquet, NYE, Premium Wedding, large Alumni Reunion, etc..
The following example showcases our PREMIUM Grade "Top Shelf" package that was booked and used for a wedding held & celebrated on New Year's Eve at the Julia Morgan Ballroom in SF, complete with balloon drop.  This reception was simply amazing…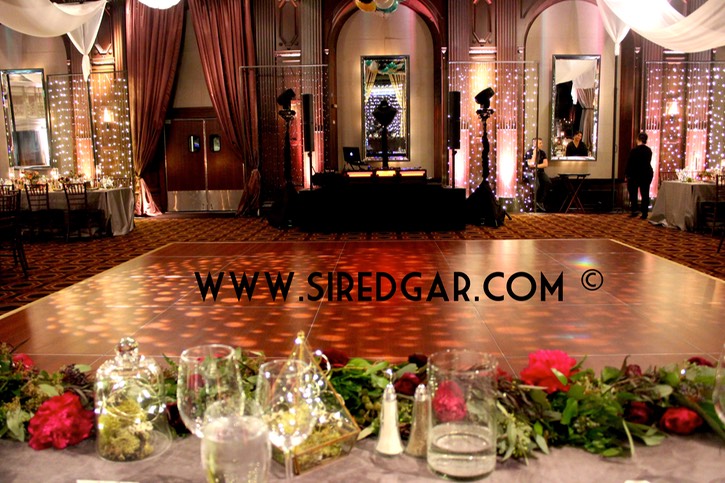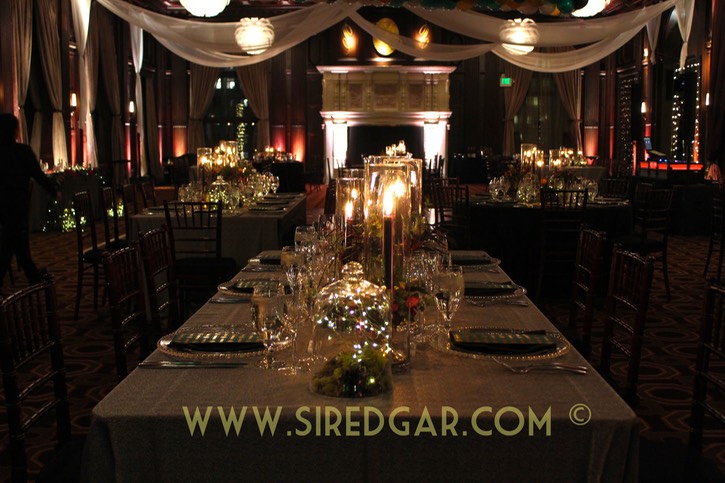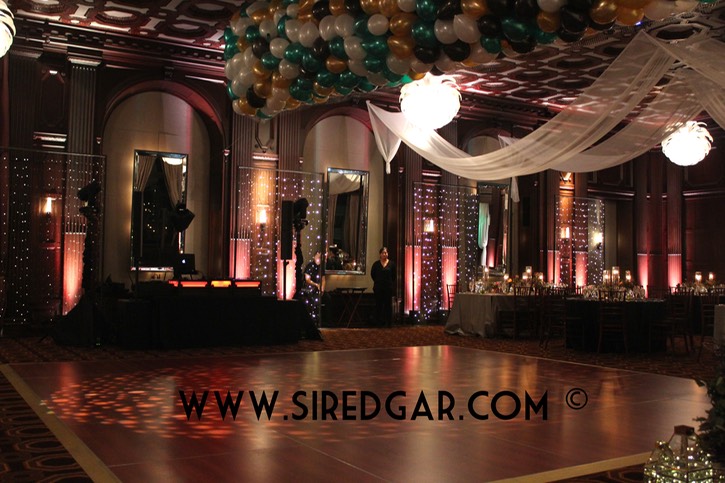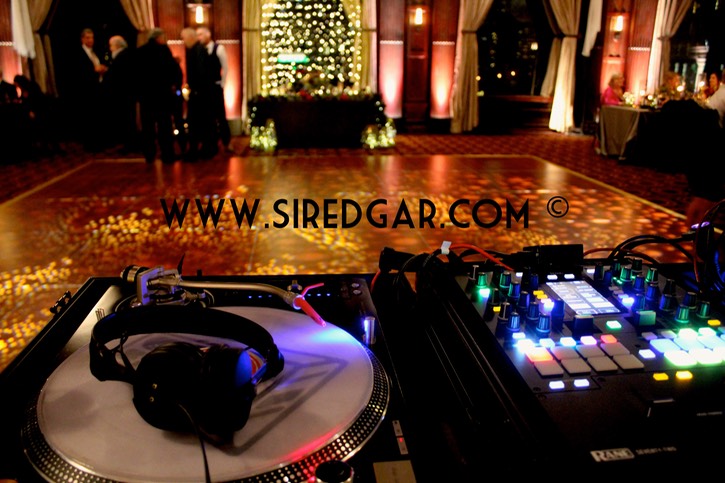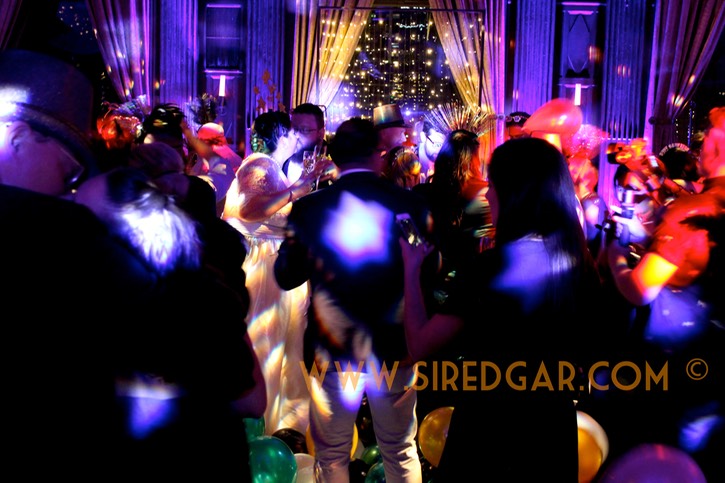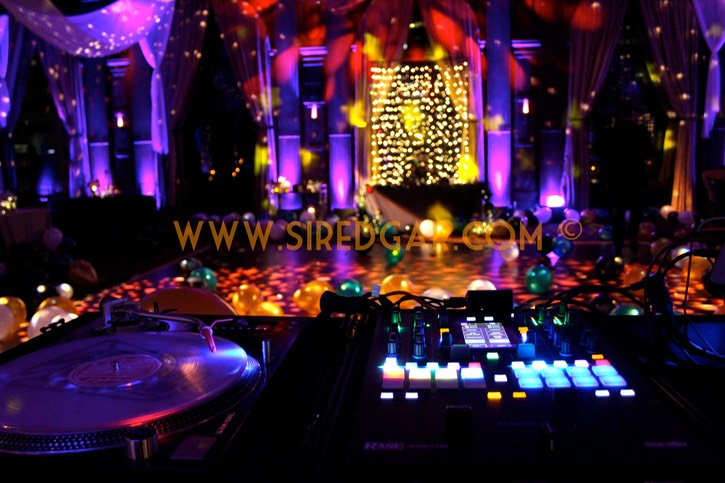 Some of the high-end equipment typically used for our Top Shelf events:
DB Technologies INGENIA IG4T Column Arrays (made in Italy)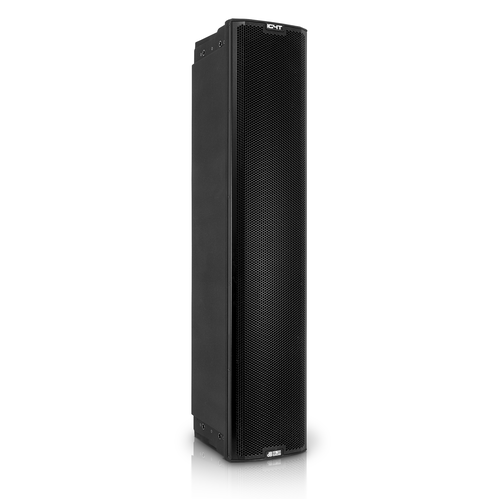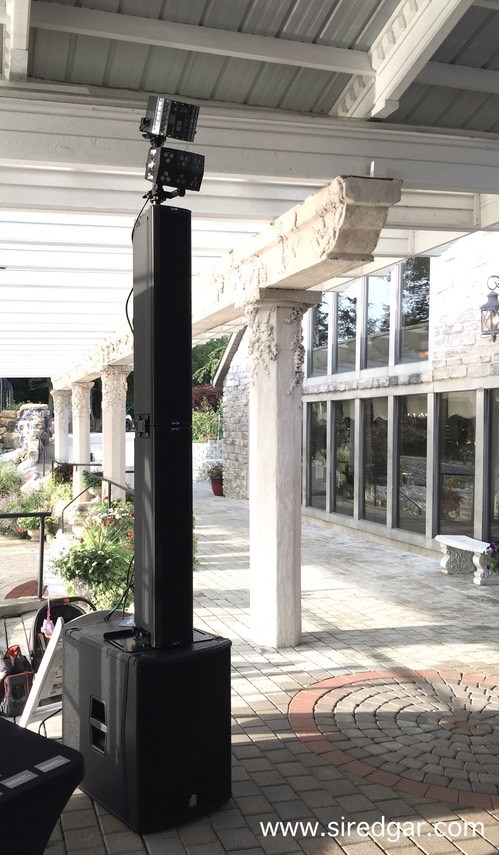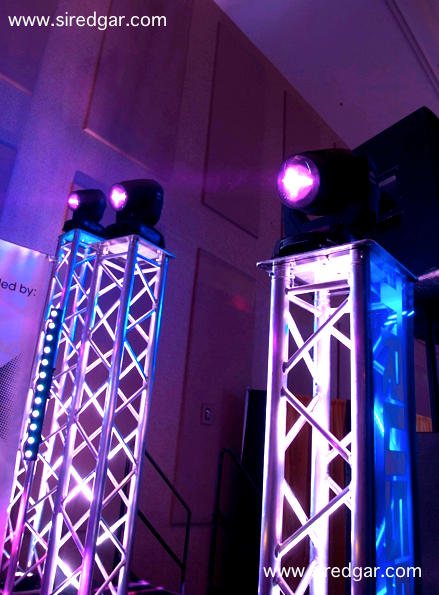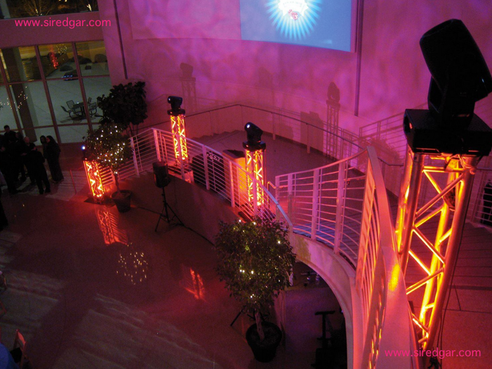 Following is an example of a PREMIUM Grade "Mid Level" package that was used at the Hyatt Regency Embarcadero Ballroom SF.  Due to the client's budget constraints, we would say 1 notch under Top Shelf.  This event was for approximately ~380 guests in attendance.  Since it was a large group and the primary focus was dancing, their budget leaned towards having the best sound.  What was left within their budget was used to give them just enough quality lighting effects to complement the music + sound for an amazing evening.  This setup is only a fraction of what the Sir Edgar team can offer…